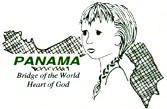 jonesjournal.org > newsletters > e-Mailer for 10/08
Dear Friends,
Greetings in Jesus! If you'd like to read past issues, see Newsletters. This monthly e-Mailer includes updates on ministry, family, praise and prayer (covering the past two months since we had computer "issues").
This past month we ministered mostly in our home district of Southern California, with one trip to Pennsylvania. We are still scheduling dates through July 2009. Feel free to contact me or visit our itineration page online to set up a visit.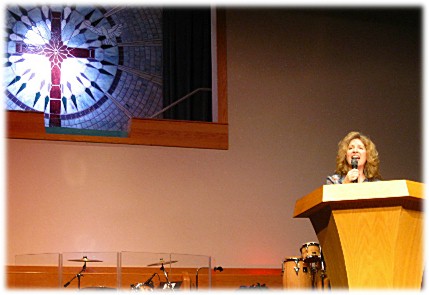 One blessing of itineration is reconnecting with people. One Sunday we got to be in both our home churches in Salem, OR. Yvonne is seen here singing at Christian Center, Kirk's home church. Later the family shared at Peoples Church, Yvonne's home church.
We were warned that missionaries are struggling to raise budgets, that churches just allow three to five minute windows and only on Sunday mornings, that the economy is struggling and that gas, food and motels cost more. Yes, that's all true. You know what else is true? Our God is bigger than any challenge. We join you in trusting Him for victory!
Thank you to all our friends, family and partners for your faithful prayers and financial support. We are here in the US trusting God and His people to help raise our budget to get us back to work with Panamá's children where both He and we want us to be. Thanks for prayerfully considering a new commitment or an increase.
Chloe is still studying Nursing at Evangel University. Tony is still playing guitar and basketball. Celina is still knitting and is going to be in a mock trial.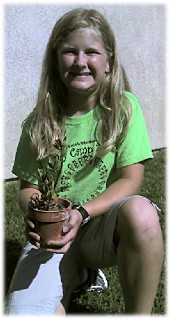 Gracie received this cute little plant in July at the re-entry seminar in Springfield, MO. It symbolized her MK life of being transplanted from one place to another. We then had to carry this same cute little plant across the country to the West Coast where more than a month later we finally settled into our house. At times, it looked a little wilted and worn. We gave it water, sunshine and TLC to perk it up. As you can see it's still alive. Both the plant and Gracie are thriving in their new surroundings! It's a helpful metaphor during this season in our lives. We feel transplanted.
----------
Introducing the Budget Box (even though it's not in a "box" here via e-mail) which highlights our progress and financial need:
monthly budget: $ 11,229
current: $ 9508
promises: $ 125
still needed: $ 1596
cash budget: $ 57,174
current: $ 0
still needed: $ 57,174
----------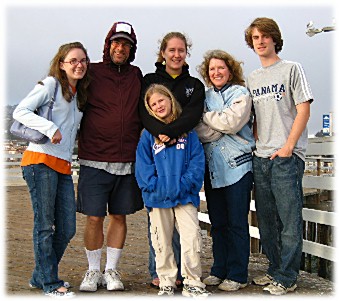 We are going to insert our new prayer card with the October issue of our quarterly print newsletter, to be delivered later this month. You can see it online right now if you'd like. If you are not on the list let us know if you'd like to receive one or more prayer cards. We'll take all the prayer we can get, for the following requests, plus anything else the Lord lays on your heart:
* For God's provision of creativity, wisdom, finances, and stamina.
* For safety in travel; for family's protection while apart.
* For missing friends in Panamá.
We're also very grateful to the Lord for the following:
* For the missionary house at First Assembly of God, Arroyo Grande.
* For the cool coastal weather and our first trip back to Pismo Beach pier.
* For getting to see family and friends again.
* For the promise from the Scriptures that God wants Everyone to know Him!
All of our praise rises to the One who is strong enough to make you strong, exactly as preached in Jesus Christ, precisely as revealed in the mystery kept secret for so long but now an open book through the prophetic Scriptures.
All the nations of the world can now know the truth and be brought into obedient belief, carrying out the orders of God, who got all this started, down to the very last letter.
Romans 16:25-26, The Message

Yours for Them,
Kirk for all
HOME | NEWSLETTER | MEDIA | PANAMA | FAMILY | PERSONAL | TEAMS | CONTACT US | EMAIL US