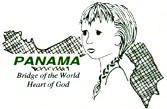 jonesjournal.org > newsletters > e-Mailer for 2/09
Dear Friends,
Greetings in Jesus!
Congratulations Pittsburgh Steelers and fans. Even though I was rooting for the Cardinals, I have to admit it was an exciting Super Bowl to watch.
If you'd like to read past issues, see Newsletters. This monthly e-Mailer includes updates on ministry, family, praise and prayer.
We trust your year has been going great and you are enjoying the blessings of the Lord in your life, family and ministry. We are enjoying good health, great weather and God's favor as we itinerate.
So where have we been the past couple months? We got to see all our family who live in the LA area plus enjoy snow with extended family in Oregon over Christmas. Itineration ministry travels have taken us all over our home district of Southern California--appointments as far north as Templeton (Thanks for the Huevos Rancheros, Homer!); Missions Convention as far south as San Diego (Thanks Pastor Buschman & team!); tri tip barbecue as far east as Imperial for the Light-for-the-Lost banquets and Sectional meetings (plus eight other meetings and banquets I've attended this month); and beautiful sunsets over the Pacific Ocean, which is as far west as we can go (enjoying 70-80 degree sunny weather this "winter"--I know, that's just not right!).
Thank you to all our friends, family and partners for your faithful prayers and financial support. We are here in the US trusting God and His people to help raise our budget to get us back to work with Panama's children where both He and we want us to be. Thanks for prayerfully considering a new commitment or an increase.
With recent promises, we now need about $1425 in monthly support. That means just 57 more individuals, or churches or groups to make a faith commitment of $25 per month.
Yvonne adds her contribution to this edition of the e-Mailer:
"For my birthday, my family gave me a wonderful gift. They prepared two songs to play and sing for me. Anthony played an amazing solo on his guitar, Celina played piano and learned a bunch of new chords, Gracie played the drums and had great rhythm, and Kirk achieved a dream and played a great bass. I enjoyed every minute of it. Chloe listened with me via phone. The only thing that would've made it better was if Chloe had been there to play keyboard.
We got to spend Christmas vacation with Chloe. It was great to be all '6' again. We got to spend a lot of time in the snow because of the storm up North. The time went by so fast but we cherished our white Christmas together."
I recently read an editorial in USA Today ("Stuck in the Middle" by Jonathan Pontell 1/27/09) coining the term "Generation Jones." Obviously, it caught my eye. He chose the term "Jones" based on the following identifiers:
* It's derived from the historical anonymity of falling between the Baby Boomers and GenXers. There are 53 million Americans born between 1954 and 1965, including the author, yours truly and President Obama.
* He attributes the "keepin' up with the Joneses" style of materialism as an identifying factor.
* He also borrows from the slang term "jonesin' " (created by this generation) which means "yearning" or "intense craving."
His conclusion is that this generation's legacy will be pragmatic idealism over ideology. What could be more idealistic than saving the world!?! One life at a time. That's the Great Commission at work through each of us.
And what could be more pragmatic than to invest our money and efforts in one of the most effective administration programs in the history of world missions outreach? The Assemblies of God World Missions provide an incredible return on investment: 10% or less is spent on administration costs with 90% or more of all monies donated arriving at their destination to reach the lost! Plus, we must factor in God's economy of multiplying effectiveness when we practice His principles.
It got me to thinking over a verse I've heard several times at the Light-for-the-Lost Banquet tour. When we volunteer to be a sower, God provides the seed! That's why Yvonne and I picked out a poster and made our family's faith pledge of raising money for Light-for-the-Lost evangelistic literature. We want to be sowers too!
Now He who supplies seed to the sower, and bread for eating, may He supply and multiply your seed, and increase the fruits of your righteousness.
2 Corinthians 9:10, MKJV
Blessings!

Yours for Them,
Kirk for all
HOME | NEWSLETTER | MEDIA | PANAMA | FAMILY | PERSONAL | TEAMS | CONTACT US | EMAIL US