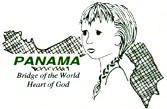 jonesjournal.org > newsletters > e-Mailer for 6/09
Dear Friends,
Greetings in Jesus!
If you'd like to read past issues, see Newsletters. This monthly e-Mailer includes updates on ministry, family, praise and prayer.
If you missed seeing last month's e-Mailer, God bless you for noticing. It got swallowed up in the print newsletter issue for May, which you can see on our Newsletters page.
So what have we been up to this past month? Itineration travels have taken us to Springfield, Missouri, Sacramento & Modesto in Northern California, Ridgecrest, Pixley, Hanford, Victorville and Santa Clarita in Southern California.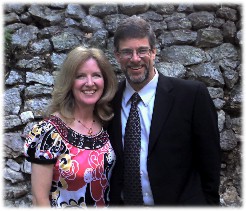 Concerning our cash budget, we made some ground and now need around $30,000 more. We still lack about $1400 in monthly support commitments. If you are paying close attention, yes, that monthly support number went the wrong direction, due to a few churches who are feeling the pinch in this economic downturn. Thank you even more deeply to all of you who are sacrificially supporting us and praying for us to raise the balance needed. We appreciate the churches and pastors who are considering joining our support team. Remember, no amount is too small (or too large :-D).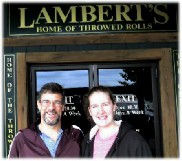 Yvonne and I had a great getaway for our 25th wedding anniversary celebration last month. It was very relaxing with beautiful scenery at a nearby Spa Resort. We did hiking to the beach one day and up a mountain path to a ridge overlooking the ocean another. We got to soak in a mineral water hot tub. We just relaxed together, ate well and celebrated 25 wonderful years!
Chloe is back home with us for the summer! We are all so excited. Traveling together has been that much more fun with all six of us. While in Springfield Chloe and I enjoyed a meal at Lambert's Restaurant, the famous "home of throwed rolls." Thanks to the Scotts!
Anthony is now sharing a room with his big sister for the summer. He's also been practicing with the high school football team as a free safety.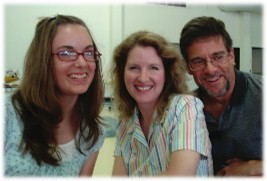 Celina (along with her siblings) is really looking forward to the school year ending. Here she is at an awards assembly with her proud Mom & Dad. I must have been smiling for somebody else's camera… She is excited about the upcoming yearend concert with the school's A Capella choir.
Gracie and Mom had fun on crazy hair day. If a picture is worth a thousand words, then no more needs to be said.
Thanks for praying with us, as we will for you, that we never settle for less than God's best!
For instance, we know that when these bodies of ours are taken down like tents and folded away, they will be replaced by resurrection bodies in heaven--God-made, not handmade-- and we'll never have to relocate our "tents" again. Sometimes we can hardly wait to move--and so we cry out in frustration. Compared to what's coming, living conditions around here seem like a stopover in an unfurnished shack, and we're tired of it! We've been given a glimpse of the real thing, our true home, our resurrection bodies! The Spirit of God whets our appetite by giving us a taste of what's ahead. He puts a little of heaven in our hearts so that we'll never settle for less.
2nd Corinthians 5:1-5, The Message
Yours for Them,
Kirk for all
HOME | NEWSLETTER | MEDIA | PANAMA | FAMILY | PERSONAL | TEAMS | CONTACT US | EMAIL US