jonesjournal.org > newsletters > e-Mailer for 3/2018
Dear Friends,
Greetings in Jesus from Panamá.
Here's an update on some things the Lord has allowed us to be a part of recently. If you'd prefer you can read this e-Mailer online, or see past issues on "Newsletter" page at jonesjournal.org. This issue includes updates on our life, ministry, praise, and prayer.
For the past several months we have been praying for our President (Superintendent) of the Assemblies of God of Panamá, Rev. Lowell David. In January the Lord took him home. He served with distinction in national leadership for 40 years, 38 years as superintendent, the longest tenure in Latin America AG. He is survived by his wife, Rev. Odilia de David, their two sons and families. We ask for your prayers for his family, the national church and leadership in Panamá.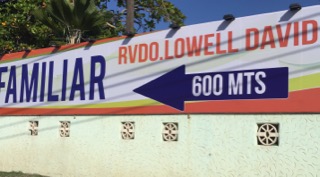 As a result of this change in leadership, the General Council Annual Session was delayed a few days for additional preparations. One immediate change was finally naming the National Campground "Lowell David." He had resisted the proposal over the years, but it always was his project.
Another change included the executive leadership requesting that the missionary body conduct the business session (a first in 40 years) and assist with the election tabulations and results. Since we are not considered for any of the six national executive positions it allowed for greater transparency and fairness. It also made for a ton of work scrambling behind the scenes counting and reporting each hand-written ballot. But we loved it!
Thanks and kudos to our US missionary colleagues who stepped up and filled in willingly, especially veteran Terry Bell who conducted the sessions admirably. In a moment when they needed us, we were able to meet that felt need as a team. It bonded the missionaries even closer with our national brothers and sisters.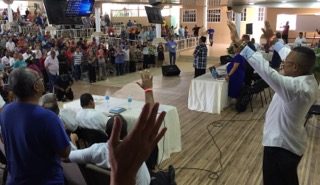 So, you might ask, who filled the president vacancy? Well, nobody is going to take the place of our beloved Jefe, ("chief" or "boss"), Brother Lowell. Our Vice President Johnny Saucedo was elected with an overwhelming majority (announcement reaction seen here) and he was overcome with emotion.
On a free Sunday last month we decided to do a drop-in visit at the church Centro Bíblico Morada Santa, formerly pastored by our dear departed president Rev. Lowell David. We simply wanted to show our support and see how they were doing. Imagine our surprise when we end up joining in the baby dedication: Yvonne held the baby while Kirk prayed.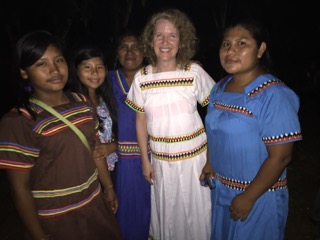 Last month we again welcomed Pastor Roy Rhodes and team from Abundant Life Community Church, Alton, IL. As I told them, hosting this team is more like a family reunion. After so many years of experience they know what to do and do it well, with love and passion for the Ngobe people group they serve at the Annual Family Conference. In addition to occasional preaching-teaching-baptism duties, throughout the year they fill the shipping container full of food stuffs, clothes, shoes and other donated items and then distribute it at the campground. The past few years they have added a dental clinic, where this year Yvonne handled post-op instructions, sending the patients away with antibiotics and/or pain killers as prescribed by the doctor.
Every night of the weeklong conference the 4000+ Ngobe indians join in the celebration service with anointed preaching, special indigenous music from each of the four geographic districts, and long, loud, lingering times in praise and worship of Jesus our Lord and Savior. During one of those worship times these three dear sisters gifted Yvonne with this beautiful hand-stitched typical dress seen here.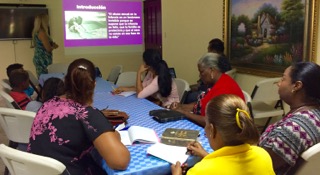 At our monthly kids ministry leaders seminars, Kirk taught on how to begin the year in victory, following the faith-filled example of Caleb and Joshua spying out the Promised Land (Numbers 13-14). Additional topics we have addressed with our kids ministry leaders are: positive discipline, healthy friendships and no bullying; preventing child abuse; and intercession for our nation, leaders and churches.
The systematic distribution of the PowerMark curriculum continues to reap benefits. Several teachers reported back how much the children enjoy reading the comics (no surprise--they are excellent!) and the step-by-step teacher's guide makes it so easy to have a meaningful and fruitful class session.
We have had a huge victory through the Amigo Mentor program (Mentor Friends) for one of the precious children at Metro Amigo orphanage. Yvonne had shared with the Savage family about the need. They began visiting and then mentoring Lesthath. Through that process God moved upon their hearts to try and adopt him. To understand the magnitude of this miracle, adoption here typically takes many years and includes much disappointment. In a matter of months Lesthath Savage was legally adopted and is now with his forever family!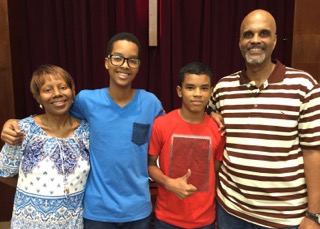 We continue to raise awareness among our churches and ministers about this great need. Thank you for joining us in prayer that each of these children from hard places will get to have his/her own mentor/friend, or even better, be united with their forever family.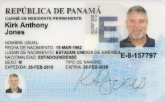 What can a little piece of plastic mean? Well this one represents piles of paperwork, thousands of dollars, and hundreds of hours spent over the past 25+ years on our Immigration status that we will never have to do again! Thanks to Jesus, and to our lawyer, Jaime Choy.
Early next month Yvonne will have a follow up cat scan on her heart to see if the ascending aortic aneurysm we have been monitoring for about 10 years has grown to the point she needs open heart surgery. That determines our future schedule for itineration or medical furlough in the US. We are praying that God's will be done. Either this next scan will show a healed and healthy aorta, or we are trusting God to direct our next steps for medical intervention. We appreciate your prayers!
And I will give you a new heart, and a new spirit I will put within you.
And I will remove the heart of stone from your flesh and give you a heart of flesh.
And I will put my Spirit within you, and cause you to walk in my statutes and be careful to obey my rules.
Ezekiel 36:26-27 (ESV)
Yours for Them,
Kirk & Yvonne
P.S. If you prefer not to receive these e-Mailers, or happen to receive a duplicate, simply reply "remove" or "dup" and we will take care of it.
HOME | NEWSLETTER | MEDIA | PANAMA | FAMILY | PERSONAL | TEAMS | CONTACT US | EMAIL US