jonesjournal.org > newsletters > e-Mailer for 2/2020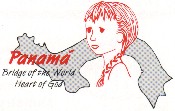 * [versión en Español]



Dear Friends,

Greetings in Jesus from sunny Southern California!

During this time of itineration ministry we thank you for praying for travel safety and for fundraising. We do not take those prayers for granted.

Nor do we take for granted the organizational support of our sending Southern California Network and Southern Missouri district of the Assemblies of God. This past month was the regional tour here in SoCal.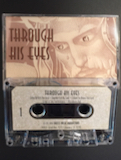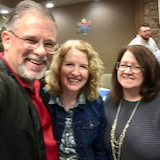 At one stop we got to meet Val Westholder, who remembered our early years itinerating in churches and kids camps where Yvonne sang "Through His Eyes" and Kirk did the "Missionary Rap." She said her daughter wore out the cassette!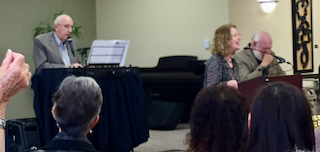 It was a special privilege for us to share at Laguna Woods Village church. Pastor Mike & Judy Bayer lead this wonderful church filled with many veteran missionaries, pastors, professors, and dear people who have walked with Jesus so faithfully. It reminded us to be "ready in season and out" as Yvonne was invited to share a song during communion. She chose He Looked Beyond My Fault, which she had sung accompanied by her father for Teen Talent competition. Noel Wilson masterfully accompanied her. Many people had tears in their eyes sensing the presence of God.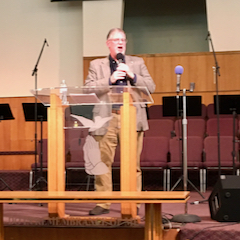 Part of itineration ministry is repeating the same things over and over. What refreshes us in the retelling, is that it's new for each church group to hear. And that inspires us as we recount the great things God has done, and what we are believing for him to do in the future! First Assembly of God in Beaumont is a perfect example, with Pastor Bob and Linda Martin. What a blessing it was to share with those saints on a Sunday night.

Here's an update on our itineration fundraising progress:
* WAS: $2,000; NOW: $1,189 in new monthly support needed
* WAS: $27,000; NOW: $13,518 cash budget lacking

We are traveling through Southern California and Colorado into February, in Oregon during March, and in Southern Missouri during April. We have openings in June and July, if we might share and visit with you as well. Let us know!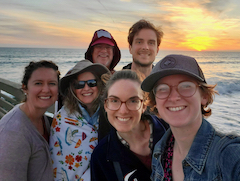 As empty-nesters now, we treasure the times our whole family can be together. Like this past Christmas & New Year! Once Chloe, Tony, Celina & Grace had all arrived, my love tank was four-fourths full!

One morning while Yvonne & I were doing our daily Bible reading I received a text. It was from a pastor whom we had just visited. He informed us of a very generous love offering received by his congregation towards our ministry. It was especially encouraging because this is the text we had just finished reading and believing:


And my God will supply every need of yours according to his riches in glory in Christ Jesus.


Philippians 4:19 (ESV)




Kirk & Yvonne


P.S. If you prefer not to receive these e-Mailers, or happen to receive a duplicate, simply reply "remove" or "dup" and we will take care of it.




HOME | NEWSLETTER | MEDIA | PANAMA | FAMILY | PERSONAL | TEAMS | CONTACT US | EMAIL US