jonesjournal.org > newsletters > e-Mailer for 8/2021 * [versión en Español]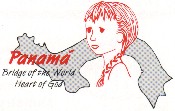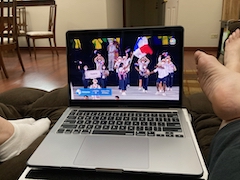 Dear Friends,

Greetings in Jesus from Panamá! This proud little republic of 3.9 million sent 10 athletes to the Olympic Games in Tokyo!
Thank you for your faithful partnership in prayer and finance and support. You make this update possible.
Answered prayer: we found a house and have moved in! It took a little longer than anticipated, but after God answered our "fleece" prayer (Judges 6:36-40)—lowering price to fit our budget—we feel confident and comfortable in the choice. There is room for training kids in music and fine arts, plus an office and a cozy living space for we empty nesters.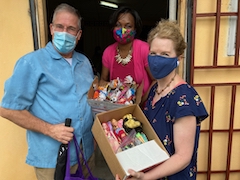 At the Areopagus, Paul addressed the Athenian's unknown god; he then revealed Jesus to them (Acts 17:22-31). The caption for this ministry photo could be Special thanks to the unknown church! During itineration ministry over the past year, and then some, many churches and their kidsmin leaders gave us items to bless Panamá's children. Thankfully Convoy of Hope container shipped the boxes for us economically.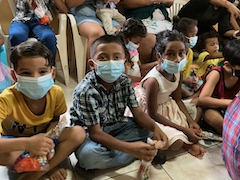 Pastora Maria Asprilla has been a friend and faithful participant for many years in our monthly kidsmin leadership seminars. So when they invited us to celebrate the International Day of the Child (third Sunday in July) for their new church plant, we gladly passed along these boxes of goody bags and dolls to their enthusiastic kids.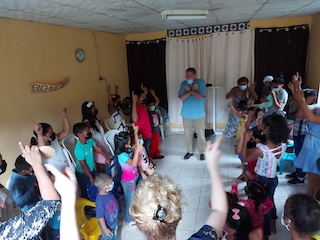 Even though we are sorry to say we don't remember exactly who it was, we want you to know that we prayerfully thank you for your partnership in the gospel (Phil. 1:3-5)! You were a catalyst in the Gospel presentation and participant in the dozens of children who responded that Sunday morning!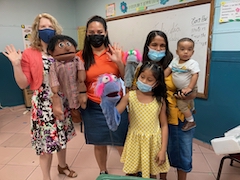 Along the same lines, visiting Templo La Felicidad we were able to pass along donated curriculum and some gently used puppets to Cenit Cosio, and members of her team (she's holding her son Obed). Her husband Luis remembered us leading camp he attended as a kid. Now they are the children's pastors at this impactful church!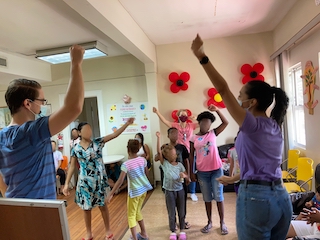 Your ongoing partnership allows the Amigo Mentor Panamá (AMP) program to continue mentoring kids from hard places. Since our son Tony and his girlfriend Paola were on summer vacation, we invited them to lead the creative choreography portion of our weekly visit to the transitional center. The kids loved it!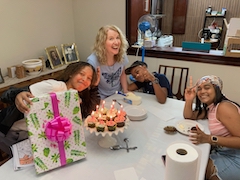 Through AMP we began mentoring the three Morales siblings several years ago. Your support of this ministry is part of the reason that they are now out of the institution and living with family. Celebrating Nyrobis' 15th birthday was like a house-warming party for us!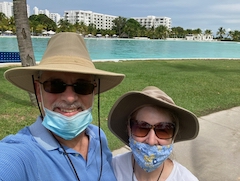 Continuing the theme of partnership this edition, we celebrated 37 years (a couple months after the actual date) together in marriage and ministry with time relaxing at the beach. Behind us is the largest man-made swimming pool in all of Central America.


I thank my God in all my remembrance of you, always in every prayer of mine for you all making my prayer with joy, because of your partnership in the gospel from the first day until now.

Philippians 1:3-5 (ESV)


Blessings!


Kirk & Yvonne


P.S. If you prefer not to receive these e-Mailers, or happen to receive a duplicate, simply reply "remove" or "dup" and we will take care of it.




HOME | NEWSLETTER | MEDIA | PANAMA | FAMILY | PERSONAL | TEAMS | CONTACT US | EMAIL US